About Us/Contact Us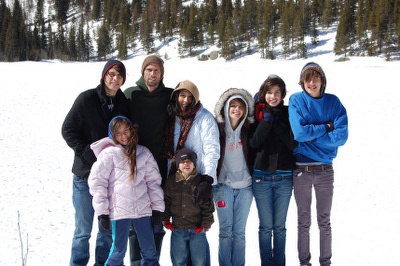 Trey Dental Arts is a high quality dental laboratory in Prairie Village, KS. We are family-owned and owner-operated to ensure consistency and exceptional attention to detail.
Trey Dental Arts was founded by Trey Jadlow, who began his career as a technician in his father's lab 20 years ago, starting at the plaster bench and working his way through waxing, metal casting and finishing.
As Trey progressed into the area of ceramics, something clicked. Instead of seeing his job as a stepping stone to something greater, he fell in love with dental technology. Trey began to consume information about the field, seeking to learn the theory and practice of a beautiful, functioning smile. It became his passion — and soon his career.
In 2005, Trey was awarded the status of Master Dental Technician from New York University's MDT program and opened Trey Dental Arts shortly after.

Outside of the lab, Trey lives for his faith and family. He and his lovely wife of over 20 years have six beautiful children, who bring him all the joy a man could ever want or need. Trey happily spends most of his free time with his family and is involved in boy scouts, bicycling and school activities.

If you'd like to send Trey a case, just download our prescription form here and fax it to 913-381-2202 or info@treydentalarts.com
Contact Information
For further information on our services please complete the fields below and we will respond to your inquiry.