Our Services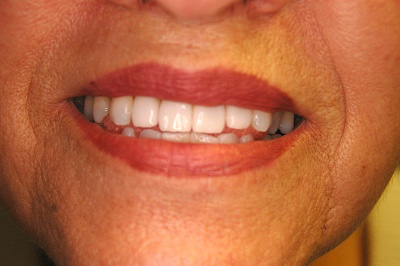 Trey Dental Arts is a crown and bridge dental laboratory serving Prairie Village, KS and the surrounding community. We offer a wide array of services within the field of fixed prosthetics, including:
Traditional PFMs & Full Cast Crowns
IPS e.max®
3M ESPE Lava™
BuxZir®
Implant Services
Precision & Semi-precision Attachments


It is a well-documented fact that the bane of the dentist/technician relationship is a restoration that does not seat with minimal or no adjustment. Many years of experience and study have given us some insight to this dilemma — and how to solve it with more consistent prosthetics.

Ill-fitting restorations are usually due to one or more of the following:
Improper articulation due to a hurried lab technician.

A lack of due diligence on the part of the technician when grinding in occlusion.

An inaccurate bite registration due to the patient not biting into centric occlusion, and discrepancies between the poured model and the bite.

Incompatible expansion rate of the die stone compared to the shrinkage rate of the impression material. (This is one of the benefits of digitally captured CAD/CAM models.)
In addition, you may have encountered a 'high' crown on full arch casts more often than quadrant models. This can be due to several things.
When using a triple tray, the patient is biting into centric occlusion and forcing the teeth to their outer limits of their periodontal ligaments. In comparison, full arch impressions are taken in a more static position.
Secondly, because there is more surface area on a full arch cast, there is a greater likelihood of warping, which creates irregularities that keep the models from fully interdigitating. If this is the case, the dental technician should check the casts with carbon paper after articulation to make sure there is full contact of all teeth that should be touching.
Lastly, if the patient happens to have adequate anterior guidance, there is a tendency for the tech to make the cuspal inclinations too high, since anterior guidance is at a much steeper angle than the posteriors. The way to remedy this situation is to section the model just distal to the cuspids and remove the anterior part of the cast during fabrication.

At Trey Dental Arts, we employ a methodical, systematic approach that utilizes all of the principles above to better assure proper fitting restorations.


"Trey is very knowledgeable and skilled in the latest techniques. His quality of work is of the highest caliber and continually studies to improve his ability. He holds himself to the utmost moral and ethical standards."

Richard Ochs, DDS




"I can always count on Trey Dental Arts to take care of my specific needs in a timely fashion, without complaints. Their service is exceptional."

Mark Bagby, DDS

We Are an Authorized
LAVA C.O.S. Dental Lab